Marge Simpson im November US-Playboy
Written By: Schmads on Oktober 14, 2009
No Comment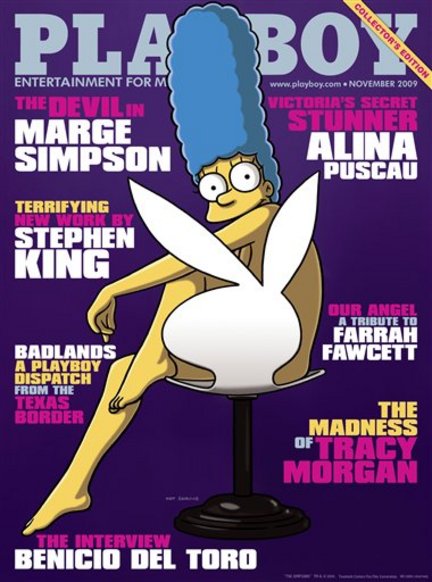 Schon Verrückt: Nach 20 Jahren als 36-Jährige ist Marge Simpson nun in eine Collectors Edition des November Playboys gekommen.
Das Fotoshooting war wahrscheinlich das außergewöhnlichtste seit bestehen des Playboys, dass aber leider nur für Amerikanische Playboy-KonsumentenKunden zu bestaunen ist.
Yes, you read that right! Homer's better half will grace the cover of the special collector's edition of the November issue of Playboy that will only be available at newsstands, via download, and at PlayboyStore.com!